Hi!
I know i'm a little late to create this goals/ updates/ results post but i wanted something to write in it and i was simply too busy but know i will try to do this properly and i will update it the best i can.
Goals:
Read 4 books ( no determined titles)
Update:
I will try to write here as sooon as i finish and/or post a review for the challenge.
Week 1:
at this time ( saturday) i've finished one book " Shadow Sight". Review posted on sunday
i've started a cozy mystery ( finished it on sunday night)
Week 2:
Monday: Mini review of
Double Dog Dare
posted on goodreads ( perhaps a extended version will be up on the blog but for now mini review will do)
plus
mini review Healing Dr Fortune
on goodreads ( great but why the cliffhanger ç_ç)
Week 3 :
Friday review of
Ghost Light
( Ivy Granger 2) posted
Week 4:
I did start
My secret Fantasies
last week but only finished it today and wrote the mini review.
Then i started Kill It with Magic
Week 5:
I managed to do more than i expected especially considering everything that came in the way.
Monday i finally managed to complete and post my Review of Kill It with Magic by JA Cipriano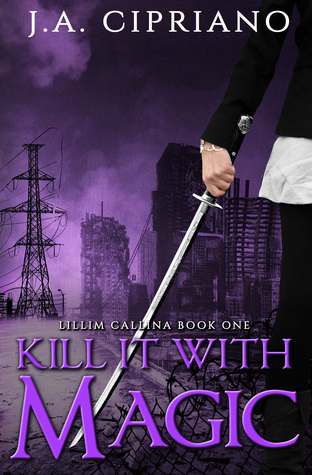 After that ThursdayI read and posted the review for Justice Calling by Annie Bellet and it was a fantastic discovery ( great to finish on a good book as well)
Event(s):
24h read a thon on saturday 12th March You don't have to participate in the Take Control of your TBR pile challenge to join de readathon so if you are interested you can still join us
here
Results:
Books read:8
Books reviewed: 8
Are you participating? If yes how are you doing?